P5B-Mr O'Boyle
I am really pleased with how well this year has started; I'm so lucky to have the #bestclass. As the #bestclass we're going to work really hard together to make sure we stay the best by working hard and trying our best, in this the first year of Key Stage Two.
This year's WAU (World Around Us) topics are: Ancient Egypt in the first term, The Celts next term and Water in the Summer Term so we hope to have some fun and creativity along with the important learning along the way.
This year our classroom is Harry Potter themed and our tables are grouped together by the four Hogwarts Houses and every week we each get to take our turn as table leaders/prefects to help us develop our leadership and team working skills.
As the #bestclass in a UNCRC Rights Respecting School, we have already done a lot of work on our class charter based on the UN Convention on the Rights of the Child.
So as we embark on an exciting and challenging year we are determined to work together to maintain our #bestclass status.
Please revisit our class page throughout the year to keep up to date with our progress, hard work and fun!
Mr O'Boyle and P5B #bestclass
Latest Photographs
Class Photograph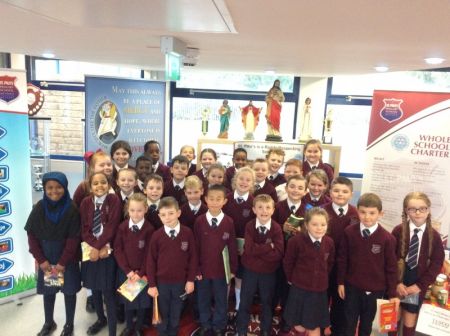 &nsbp;
St. Paul's Primary School, 34-36 Mica Drive, Belfast BT12 7NN | Phone: 028 9032 8968