P5B-Mr O'Boyle
My goodness, how can it be January already, this year is certainly flying in; time flies when you're having fun! ;)
What a great year it has been so far, working and learning with the #BestClass. The #BestClass and I have been working on developing our independent learning and maturity, giving us a solid start to Key Stage 2.
In term 1 we have enjoyed learning all about Ancient Egypt and are looking forward this term to learning all about The Celts. We're also excited about planning an exciting school trip and plan to get fund-raising to subside costs, so we hope our lovely parents and relatives are as generous as ever, P5B can pay you back with hugs and kisses! :L
As ever, please keep visiting our class page here to stay updated with all our #BestClass antics!
Mr O'Boyle and P5B #BestClass
Class Photograph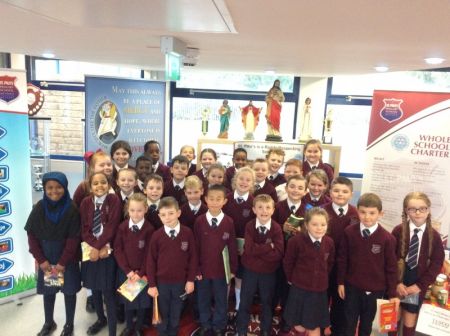 &nsbp;
St. Paul's Primary School, 34-36 Mica Drive, Belfast BT12 7NN | Phone: 028 9032 8968