Welcome to St Paul's Nursery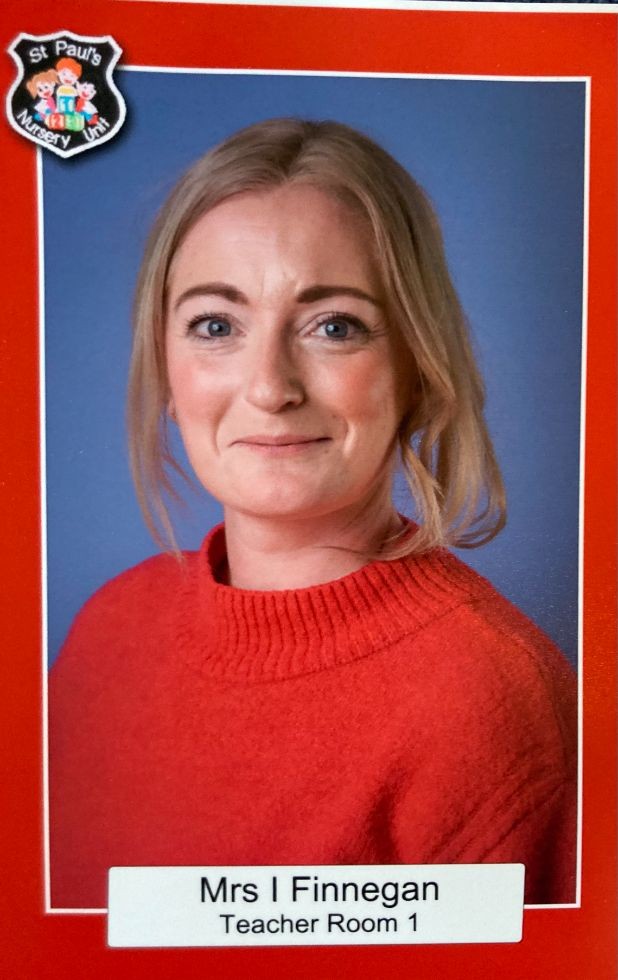 I am delighted to welcome you to St. Paul's Nursery Unit and to introduce you to a snapshot of the life and work within our preschool setting.
The children in our care experience a broad and balanced curriculum where we develop skills in the areas of:
Personal, Social and Emotional Development
Language Development
Early Mathematical Development
Physical Development
The Arts
The World Around Us
Religious Development
We strive to enhance self-esteem and confidence in our pupils. To nurture a love of learning through play, preparing our children in the best possible way for primary school. We take enormous pride in our pupil's achievements and celebrate their success.
Our dedicated staff work hard to establish a happy, positive and supportive relationship with parents and guardians. Home and school working in tandem is an unbeatable method of ensuring happy and achieving children. Parents want the best for their children and that wish is our fundamental shared goal.
I hope you enjoy browsing through the Nursery element of our school website and find it interesting and informative. Look out for our newsletters and photos! More detailed information may be gained by contacting The Nursery Unit on: 028 90 249559
Mrs. I Finnegan
(Teacher in Charge of Nursery)
St. Paul's Primary School, 34-36 Mica Drive, Belfast BT12 7NN | Phone: 028 9032 8968